If you're a lover of outdoor group exercise, we have just the thing...
We are currently running two exercise classes per week at Media City, Salford Quays in the heart of Manchester. The classes are held every Tuesday and Thursday between 1-2pm on the 'splat' which is located directly outside the ITV and BBC offices. Classes are aimed at all ability and fitness levels, and we try to keep them as varied as possible.

The classes comprise of a variation of bodyweight exercises and resistance based exercises, which will help increase muscle tone, strength and definition. The more lean muscle your body has, the more calories it will burn on a day to day basis so it is everybody's interest (both male and female) to regularly do weight baring exercises.
We also focus of high intensity Cardio vascular exercises which will help improve your fitness, strengthen your heart and lungs, and also burn calories in order for you to lose weight and tone up.

Classes are priced at just £5 per person and the first one is free so why not come down and see if it is for you!


Powered by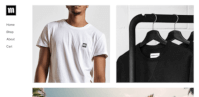 Create your own unique website with customizable templates.